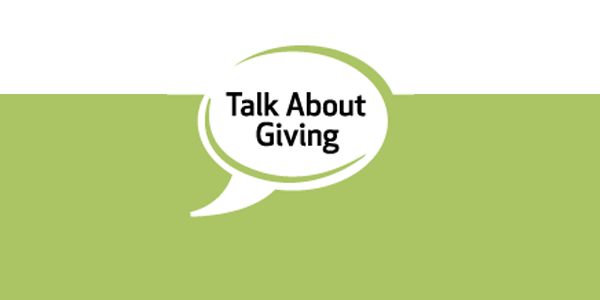 Situation
Talk About Giving (TAG) is an initiative by Central Carolina Community Foundation to encourage multi-generational conversations about philanthropy. The program is designed for families who have a desire to pass along to their children and grandchildren a healthy understanding of the need to give to others, but who don't know how to start the conversation. Through ongoing conversation and active participation in family giving, children recognize philanthropy as a part of their family's value system.
Our Solution
Davis PR's objectives in launching the program were to populate the Talk About Giving blog's Conversation Pledge; to drive traffic to the blog through traditional media relations; to engage nonprofit organizations in sharing information about TAG and to secure a regular TAG series on a local TV newscast. Working in collaboration with Riggs Partners (who developed the blog, print and online ads, a Facebook page and the conversation card game), Davis PR developed a media relations plan designed to secure longer interviews and articles to help explain a mostly intangible concept.
Results
Davis PR kicked off the media launch with a media brunch to share details and resources of the program with key media outlets. We promoted a Facebook contest that invited TAG's Facebook fans to nominate their favorite local nonprofit for a mini-grant from CCCF. The contest helped convert Facebook fans to blog readers, and energized local nonprofits as they asked their supporters to nominate them and in turn began sharing TAG's blog posts and resources. During TAG's first holiday season, we secured stories about giving in our two target magazines, Palmetto Parent and Columbia Business Monthly. We secured a 30-minute interview on WACH-TV's On Point with Cynthia Hardy, a Sunday morning public affairs show, that led to WACH committing to a weekly "Talk About Giving Tuesday" segment that has aired every Tuesday since December 6 with guests talking about different aspects of philanthropy and the anchors engaging viewers in responding to the TAG Question of the Week on WACH's website and Facebook page. During the fourth quarter of 2011, as the media campaign hit its height, site visits to the blog increased by 40% and page views increased by 27% over third quarter. Forty-nine families have taken the Conversation Pledge, and we've distributed 265 games.